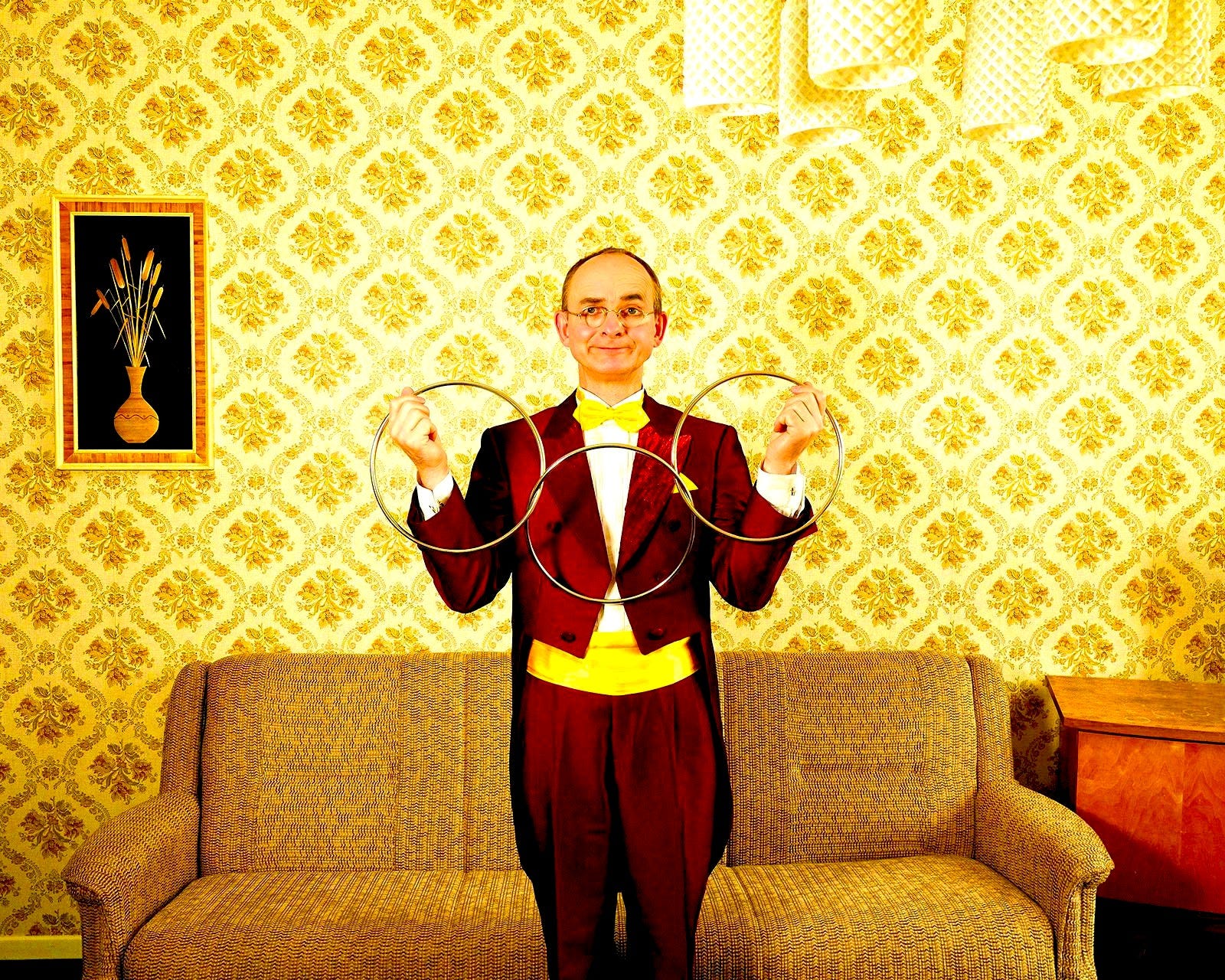 Magic & Dinner
fun, taste, astonishment
Very German
Second and last show before October!
25th of March
Content from Youtube can't be displayed due to your current cookie settings. To show this content, please click "Consent & Show" to confirm that necessary data will be transferred to Youtube to enable this service. Further information can be found in our Privacy Policy. Changed your mind? You can revoke your consent at any time via your cookie settings.
Consent & Show
A GERMAN TEASER !
Show will be in English!
En un futuro cercano también en Español!
We would like to invite you to join us for our second 'Magic & Candlelight Dinner' in our private venue which seats 30 guests in a tranquil intimate setting.
We offer :
an aperitif (one alcoholic or non alcoholic drink), a delicious three course dinner (vegan option possible) non alcoholic beverages (mineral water, juice, lemonade) and hilarious magic comedy show.

We open our doors for you at 6:00 pm. You will be welcomed with an aperitif and escorted to your seat. At 6:30 pm when dusk sets in, the magic begins.
Whether balls that disappear, ropes that stand or women witch will not be cutted in half, Bert Rex knows how to amaze you and will exercise your laughing muscles.

The Dinner will commence around 7:00 pm with the first course, a traditional German salad with a homemade bretzel roll and herb butter.
With main course we take your palate to the southern part of Germany with delicious roast beef, spaetzle (homemade pasta) , sauce and red cabbage. The evening ends with dessert in a cozy round with close-up magic at the table.

Between the courses you'll get your shot of magic and laughing

If you are a vegan or vegetarian, please contact us before so that we can offer you an alternative. Wine and beer is available for purchase.

The show is presented in English; well - from a German without English accent.
If you prefer the vegetarian/vegan option, please contact us beforehand.
Wine and beer are available to purchase on the night.
TICKET and PRICES
As this is our second Magic Dinner Show in San Miguel de Allende, we are offering tickets for the introductory price of 900 MX$
The ticket includes the three-course dinner, one alcoholic beverage, free non-alcoholic beverages, a 50-60 minute Magic Show.
Upcoming Events:
1200.- MxP
TIME and DATE
Your evening of Magic & Comedy commences at 6:30pm with the show. Please be there at least at 06:15 for the aperitif.
The Magic &Dinner will finish around 09:45 pm but you are welcome to stay for a drink afterwards.
We are located in San Miguel de Allende, La Lejona. You'll receive the directions after RSVP via WhatsApp. Easy street parking. Secure Area.
NEXT SHOW 25.March 2023